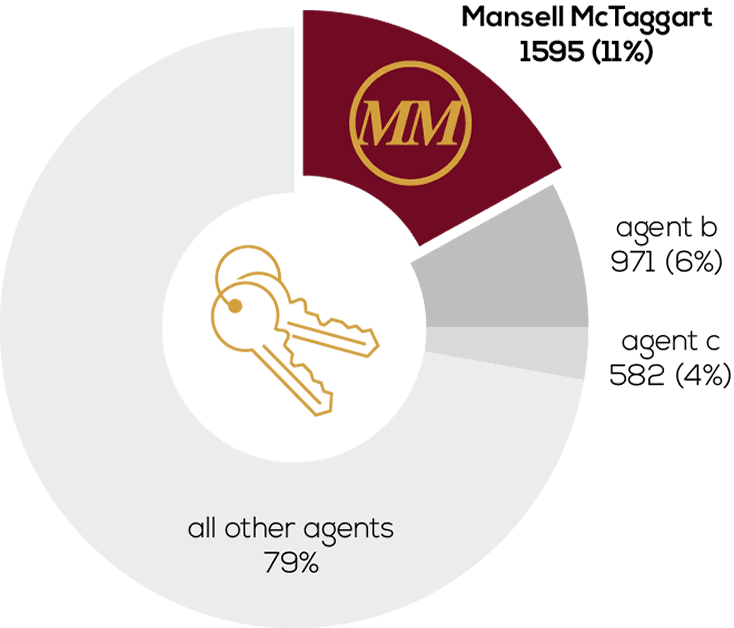 This graph shows properties marked online as sold-subject-to-contract in the last 12 months to 31st December 2022, in these postcodes
We know how to sell property
Year after year, through thick and thin, we sell more property in our area than any other agent*. This means...
Our predictions for the sale of your home and its likely value are based on broad experience, not finger-in-the-air guesses.
Because we take on lots of property, we also take on lots of buyers - for the benefit of all our sellers.
We know every street, cut-through and school - knowledge that we constantly use to help sell our clients' homes
We've handled every situation imaginable - and are able to head off any problems before they arise.